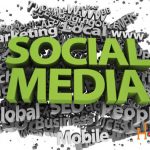 Spring Break's first-ever social media command center was a "massive success," according to the management team at Collegiate Marketing Group, the firm that oversaw the communications hub.
A small team of twitter and tech-savvy individuals spent six weeks monitoring the digital fan conversation right at the heart of spring break activity in Panama City Beach, Florida. They delivered constant updates on "what's happening now" and responded to various queries, chiming in as needed via Twitter and Facebook.
With some 500,000 students expected to flock to the world's most beautiful beaches during Spring Break, the 'command center's' core function was to act as an innovative personal concierge service to spring breakers, in real-time, who were looking for some much needed area information and needed a timely response.
"We were quite thrilled to see that students were taking advantage of the service," said Carm Giardina, who headed up the project on behalf of Collegiate Marketing Group.
Although the emphasis was on Twitter in order to promote Panama City Beach's official spring break Twitter handle @springbreakpcb, the number of individuals interacting with the official Facebook page was an incredible amount.
"Throughout the month of March and early April, we had three percent of our 72,000 Facebook fans 'talking about us'," said Giardina. "That's a very positive number considering the fact that the average fan page only achieves one percent on its best day."
The popular fan page featured regular updates; including photos, hot news topics, blog links, and responses to questions.
Although Facebook engagement was great, Giardina was even more excited to comment on the Twitter results. "We achieved over 1,000 interactions per week via the @springbreakpcb handle, and 42 percent of our total follower base communicated with us at one point or another during the spring break season. We couldn't be more thrilled as those are staggering numbers."
Giardina also said that, by not only monitoring the online fan conversation, but also prompting certain feedback questions via Twitter and Facebook, his team was actually able to learn about what social topics and trends students on spring break found most engaging.
"The night time attractions were by far the hottest topic of discussion," said Giardina. "We'd get tweets and Facebook posts asking where the place to be was on any given day."
Examples of some of those tweets and their responses looked something like this:
"@LaLaLa_Lex: What's PCB bout to do for me and my girls?! @springbreakpcb" Huge Foam Party tonight at Hammerhead Fred's!
"@TaylorCherie: where's the best place to be this saturday night?" Saturday we have a Welcome Party at Spinnaker!
People also used Twitter to voice their satisfaction, sounding off on the great time they had – even acknowledging the twitter team for their efforts.
"@toriabel11: Had so much fun in PCB, I really wish I never had to leave #somanymemories @springbreakpcb" Glad you made it count Tori! 🙂
"@alimartin_ : @springbreakpcb made my spring break the BEST spring break EVER! Best week of my life!" Glad you had such a great time!
"@C1DeSantis : Special s/o to @springbreakpcb for taking the time to make every1's spring break the best time possible!" Thank you!
The team at Collegiate Marketing Group hopes to use the information collected during Spring Break as a baseline for future projects.
"We're really excited about what we'll be able to accomplish in the future, based on this year's results," concluded Giardina. "We'll be able to analyze these interactions further and fine tune the program for future events, including Spring Break 2013!"
For information on Collegiate Marketing Group, please visit their website at cmgmediaagency.com