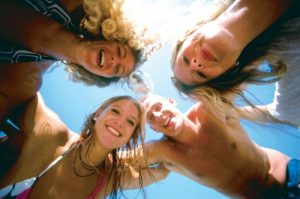 Are you an outgoing, friendly person who loves to travel, party, meet new people, and above all else have fun? If so, then keep reading because travel site bestbreaktours.com has a great opportunity for you!
The student tours company's 'experience travel' team is looking for enthusiastic 'Brand Ambassadors' to help us promote and run its most popular trips.
If you're a sociable person at school, an active and avid Facebook user, and perhaps use other social media platforms such as Twitter, Instagram, and Pinterest, then you could really help out and, best of all, you'll be rewarded!
The payoff is that you'll not only get to travel for free to places like New York City, Panama City Beach, Florida (The Spring Break Capital of the World), Montreal and New Orleans, but you'll also have the chance to make some money along the way.
Brand Ambassadors will be responsible for the following:
Generating new leads and contacts in your area
Acting as a responsible representative for bestbreaktours.com on-destination and off-destination
Help generate new "Likes" and followers for bestbreaktours.com's Social Media Accounts
Must be knowledgeable of the destinations and trips offered, and help communicate any promotions or giveaway campaigns via your personal social platforms.
Every successful Brand Ambassador will receive the following benefits (based on results):
Travel to the most popular destinations for FREE
Have your expenses paid while on destination plus CASH!
Possible full time employment opportunities
Great way to travel and meet new people
All on-site events and activities are included
Cash Incentives
If you're looking for an unbeatable Co-op experience, this may be the job for you!
Ultimately, this is the perfect opportunity if you're looking to travel for free, meet new people and make some extra money.
Contact bestbreaktours.com via their Rep Form and visit their website at www.bestbreaktours.com for more information.