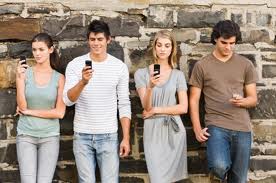 It's that time of year again. Students from all over North America are hitting the streets and their computers in search of back to school apparel, supplies and other items.
This year, there will be more students shopping online for their back to school items, and that means brands and stores alike will need to be ready for the huge influx of online shoppers storming their web pages and various social media channels. And there's no time to waste.
Approximately 48 percent start shopping online in preparation for school three to four weeks prior to the first day of school, and about 31 percent do so two months prior. With much of the U.S. and Canada going back to school in late August or early September, that puts retailers into prime search opportunity starting in July!
Even though consumers may not always be receptive to back-to-school marketing so "early" in the summer, it's important to realize that building a brand's recognition among the youth demographic and generating huge dollars in an ever-competing industry, involves being prepared for what is one of the biggest sales opportunity seasons of the year – even if that means launching early as opposed to later in the summer.
When it comes to what people are searching for when prepping for school each year, key words "back to school" was tops, "school supplies" were second, and "school shopping" and "back to school sales" were about tied for third.
Another term that's been gaining search interest year-over-year is "back to school sales [year]". These searches consistently peak the first week in August. Search interest in the term "school supplies" also peaks the first week in August.
Tablets and computers represent the most popular back-to-school products, and far outweigh searches for other products like backpacks – a true indication of how far we've come in the past decade.
To capture its audience at the right time, Apple launched back-to-school promotions earlier in the summer – before July 4, with incentives to buy.
When it comes to dorm shopping, dorm furnishing like bedding, refrigerators and décor, the peak for searches is historically in mid-July.
When it comes to top social media avenues for shopping, both Pinterest and Instagram will be a place for retailers to explore back-to-school advertising due to their image-heavy structure. Case in point: if you're not on Instagram or Pinterest yet, you've got some work to do!